Quick Start Guide for getting best results!
It's up to you what location you want to target, but the system lets you choose anywhere in the world… You can move the map around by dragging it, (zoom in and out from the right bottom, or go fullscreen mode from the top right box)
Step 1: Select Target
First, we are going to set a pinpoint target geo location for our search.

Step 2: Enter your keywords (separated by comma)
Try to use a single or double world for your target. You can even enter the marker, profession, interest, hobbies, nice… (who buys from you and your competitors, more on that later)

Step 3: Select Contact Filters (phone, email or website)
You can change the filter settings even after the search, but to avoid wasting time with leads that do not have all the required information, you can already set your required contact details before you start searching (eg.  email and phone)

Now we are ready… Click "Search Opportunities!"
That's all it should take. Then you can just click Search Opportunities and see how you go. (ALSO as a quick note, you may want to turn on ECO mode button, it will automatically prevent you from searching for leads you've already searched, even if you end up reloading the page)

The button will go into loading mode to indicate it is searching…

VIEWING AND EXPORTING YOUR LEADS:
You can select which fields you would like to export or view:

These on and off switches will change the table in real time, as well as your export CSV data. You can just switch them off and on.
(my fav tip for better keyword ideas is to look at the categories! 🙂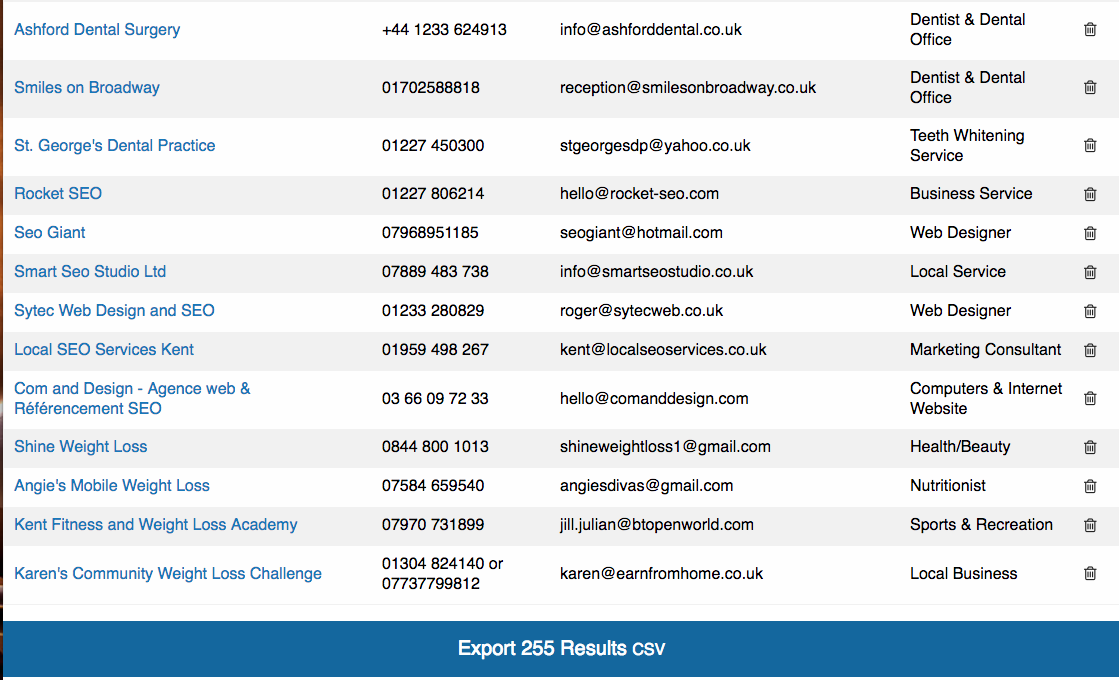 Exporting Your Leads
You can just scroll to the bottom of the results and click the big blue Export leads button. It will create a CSV file that you will be able to download and save.
Thats it!
Option extra:
Click "Show Opportunities" to see blue pins for your leads.

Quick view tip: You can click the blue pins to view details: